Join SCAS for "Tales (and Tails) from the Bolcoff Adobe: A Zooarchaeological Analysis of Recently Excavated Fauna," a talk by Diane Gifford-Gonzalez. The talk will be held on February 14, 2019, at 7:30 pm at the Santa Cruz Live Oak Grange Hall at 1900 17th Ave, Santa Cruz, CA 95062 (click here for Google Maps directions).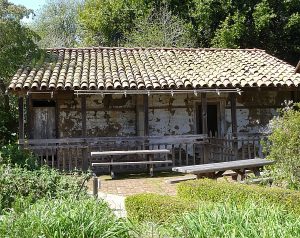 The Bolcoff Adobe is the oldest standing structure at Wilder Ranch State Park. It was built on the Rancho Refugio property around 1839 by José Antonio Bolcoff, a Mexican citizen of Siberian Russian origins, who had married María Candida Castro, one of three daughters of José Joaquín Castro, a member of the De Anza Expedition and prominent local settler. The Bolcoff family lived there only about 15 years, before the losing title to Rancho Refugio, when it was replaced as a dwelling by Moses Meader's wooden house. Faunal materials reported in this talk were recovered in 2016-17 as part of Dr. Kent Lightfoot et al.'s ongoing inquiry into landscape management with fire by Native peoples of coastal Central California. The floor of the Bolcoff Adobe was excavated in an effort to reach the underlying, precolonial indigenous archaeological deposits. Excavators deemed this effort to have been largely unsuccessful, but zooarchaeological analysis shows that some precolonial archaeological remains were recovered. The zooarchaeological evidence can also augment the Adobe's documented history, and offers interesting contrasts with Dr. Ben Curry's recent analysis of another bone feature at the Wilder Ranch, as well as with Native faunas from the northern Monterey Bay.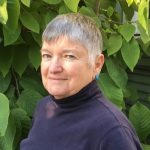 Diane Gifford-Gonzalez is one of the first generation of archaeologists trained in faunal analysis. She has authored various publications, including An Introduction to Zooarchaeology (2018). She taught at UC Santa Cruz for 39 years and has many former students in the CRM and academic communities. Since the 1970s, her zooarchaeological research focused on early pastoralists of East Africa and, later, on lifeways of Native peoples of the Monterey Bay. She has given advanced seminars and workshops on zooarchaeology in Argentina, China, Kenya, Norway, and Spain and is an elected member of the Committee of Honor, International Council Conference for Archaeozoology (ICAZ). The Bolcoff Adobe is her first foray into historic zooarchaeology.