Please join us on March 19 at 7:30 pm for a lecture presented by Brett H. Edson, BA, entitled "Mortuary Practices of the Norsemen."
This lecture will explore the complexities concerning humanity's ability to reconcile death. Using the ancient Norsemen of Scandinavia as examples, the presentation discusses Norse ship burials, postmortem dealings with the dead, memorials, and what archaeology can infer through the temporal chasm. This lecture is based on a graduate-level term paper that discussed the archaeological concepts of death and mortuary practices with the help of ancient Scandinavian burial rituals. The human remains that were the focal point of these elaborate and fascinating rituals are able to yield many inferences that today's practicing archaeologist can learn from. The lecture will detail how Norsemen cared for the deceased and how they were immortalized. The records from over one thousand years ago are hard to come by, which leaves the knowledge that archaeologists gain from cultural materials and burials pivotal in unraveling Scandinavian society. This lecture will shed light on this time period and give a better understanding, through archaeological evidence, of how death was handled in the Viking Age.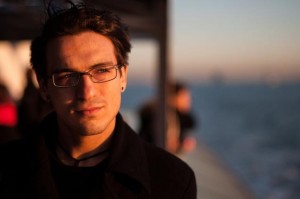 Brett H. Edson received his Bachelors of Art in Anthropology, with emphasis in Archeology and Forensic Anthropology, at San Francisco State University in May 2014. During his time at SF State, Brett worked on the skeletal analysis for a historical site located in the South Bay. Brett also holds two Associates of Arts, one in Social and Behavioral Sciences, the other in Arts and Humanities, from Folsom Lake College. Since August 2014, he has been working with Holman and Associates, a Cultural Resource Management Firm based in San Francisco, as an archaeological technician and osteologist. Brett has plans to continue his education and pursue a Masters of Science in forensics.