Join SCAS for a presentation by Dr. Julia Costello on "Nabataean Banquet Hall at Petra, Jordan."
DATE: Thursday, April 13, 2023
TIME: 7:00 – 8:00 PM (Pacific)
** RSVP by 6:00 PM on Thursday, April 13th ** RESERVATION ONLY & SPACE LIMITED, WITH PREFERENCE TO CURRENT SCAS MEMBERS. PLEASE NOTE: This meeting will take place online using Zoom.
PLEASE CLICK BELOW FOR THE REGISTRATION FORM:
https://docs.google.com/forms/d/e/1FAIpQLScf0VgcCHfRXNwZaoJPF3flpmaNbu0qVe11uYep5Z0pi7VJTQ/viewform
Once you have registered for the event using this form, a link and instructions for joining the virtual event via Zoom will be sent to that email address ~1 hour before the event starts. If you don't have Zoom on your computer, or don't know how to use Zoom, please go here for helpful instructions:
https://support.zoom.us/hc/en-us/articles/201362193-How-Do-I-Join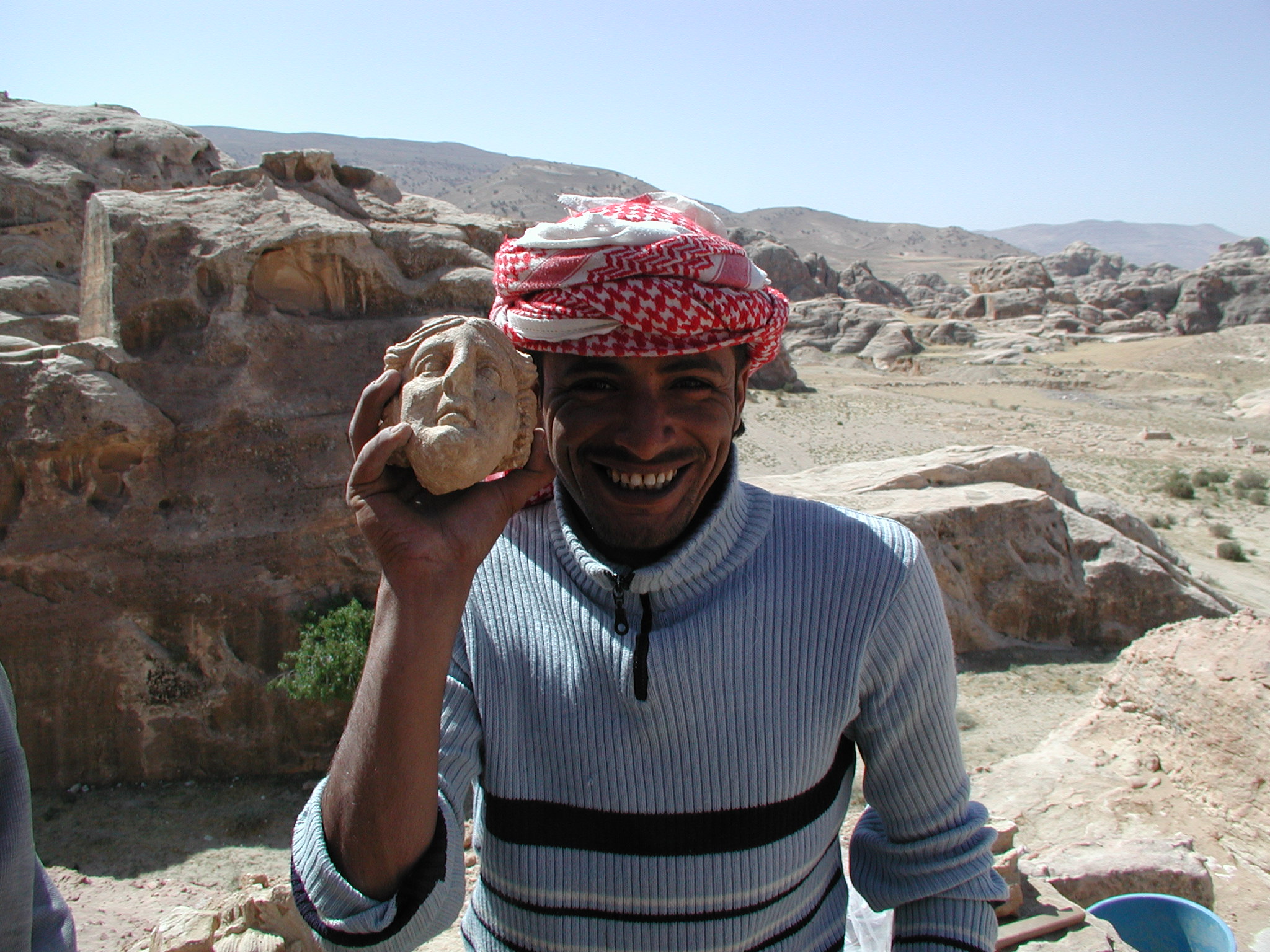 In May 2005, a multi-year study of lands surrounding the famous Nabataean city of Petra (popularized in that scene in Raiders of the Lost Ark) was drawing to a close with study of a region of vineyards and winemaking complexes. A routine inspection of a high ridge led to the discovery of a carved head of a Roman god, and all team efforts were refocused on excavating and exposing this site. Dr. Julia Costello participated in the eventual uncovering of an unknown opulent banquet hall of a wealthy resident of Petra. Thirty carved heads, ornate column capitals, and architectural remnants have revealed an impressive structure, long lost to the sands of Jordan's desert. Dr Costello will show slides of the excavation, reliving the exciting discoveries and discussing what this means for our understanding of this fabled city.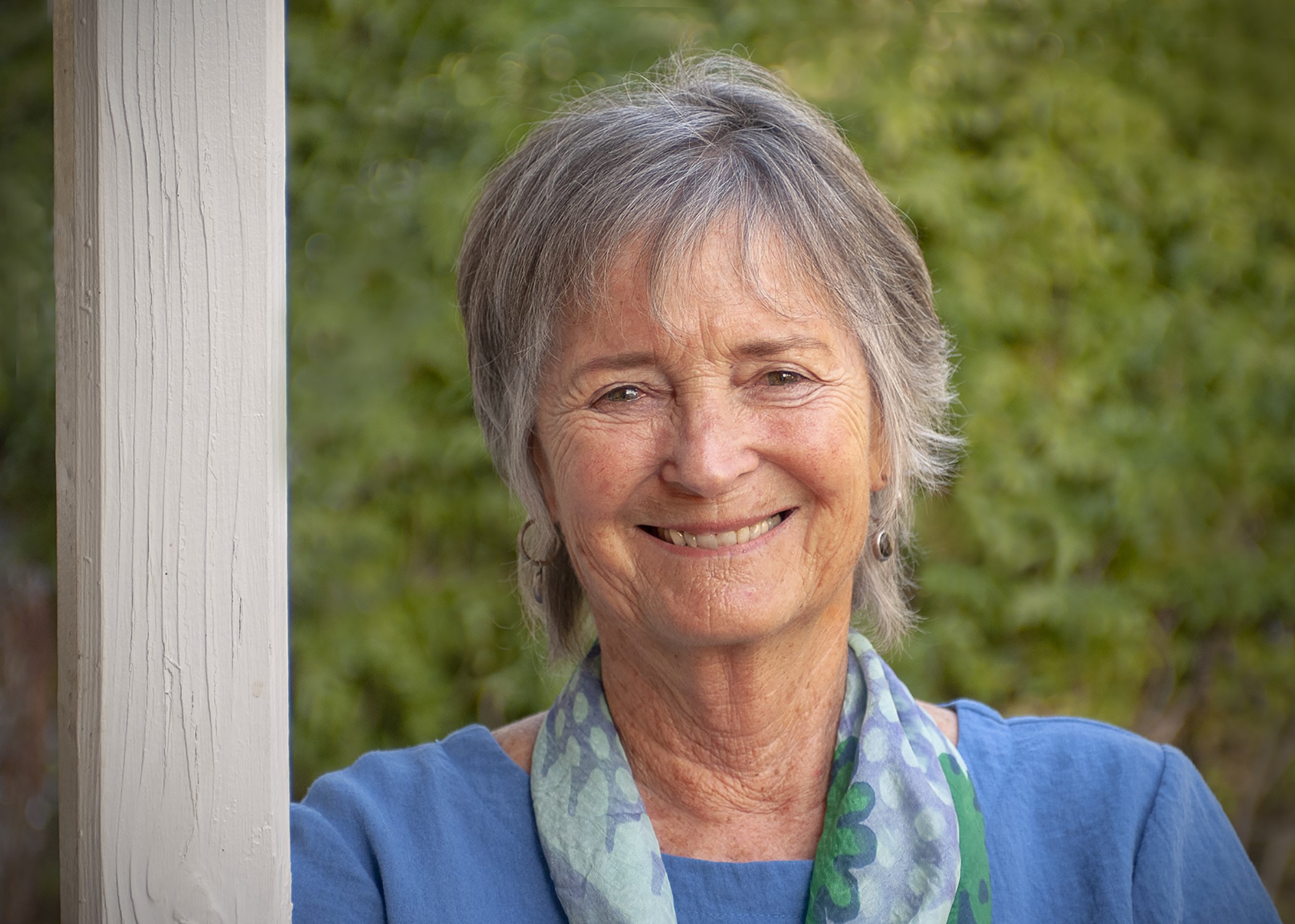 Julia is best known for her publications on California historical archaeology, most notably Spanish and Mexican-period sites and Chinese immigrant communities. Her early work, however, was spent in Lebanon excavating Bronze Age, Iron Age, and Roman sites. She took refuge in California in 1974, fleeing the Lebanese war that engulfed the country for 20 years. Re-orienting, she completed her Ph.D. on the California Missions at UC Santa Barbara, and with historian Judith Marvin established the cultural resources firm Foothill Resources. Julia has served as President of both the Society for Historical Archaeology and the Society for California Archaeology. She was the first historical archaeologist appointed to the State Historical Resources Commission where she served as Chairperson. In 2009 she completed the award-winning Getty book The California Missions: History Art and Preservation, co-authored with Edna Kimbro. Julia has lived in the foothills of the Sierra Nevada since 1978.