Join SCAS for a presentation by Dr. Kristina Gill on "Island Chumash (Ayetlimuw) Plant Use: Archaeobotany, Archaeology, and Historical Ecology of the Northern Channel Islands".
DATE: Thursday, June 10, 2021
TIME: 7:00 – 8:00 PM (Pacific)**RSVP by 6:00 PM on June 10, 2021** RESERVATION ONLY & SPACE LIMITED, WITH PREFERENCE TO CURRENT SCAS MEMBERS. PLEASE NOTE: This meeting will take place online using Zoom.
PLEASE CLICK BELOW FOR THE REGISTRATION FORM:https://docs.google.com/forms/d/e/1FAIpQLSfeSAremkacx0khRwHcaoO8kQphRAwCykRUgVyORcZjhFmnUg/viewform
Once you have registered for the event using this form, a link and instructions for joining the virtual event via Zoom will be sent to that email address 30 minutes before the event starts. If you don't have Zoom on your computer, or don't know how to use Zoom, please go here for helpful instructions: https://support.zoom.us/hc/en-us/articles/201362193-How-Do-I-Join-A-Meeting-
This talk focuses on ancient plant use, subsistence, and settlement patterns among the Island Chumash and their ancestors, inhabiting the Northern Channel Islands for more than 13,000 years. I will discuss the traditional importance of geophytes to subsistence, Indigenous regenerative harvesting, and land management practices that were significantly altered under European colonialism.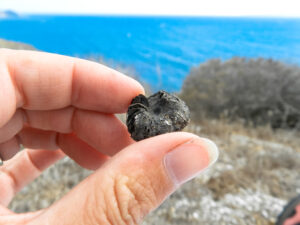 I deconstruct prevailing archaeological narratives of an impoverished island flora as a primary driver in regional exchange networks and socio-political complexity, arguing instead for a regional foundation of abundance and long term patterns of resilience. Historical ecological data from archaeological sites, combined with Traditional Ecological Knowledge from Indigenous communities, can (and should) inform modern land management and restoration practices, especially in the face of climate change.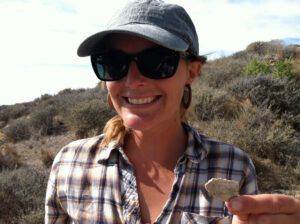 Kristina M. Gill is an archaeobotanist and archaeologist working primarily in island and coastal areas of central and southern California. She completed her PhD in anthropology at the University of California Santa Barbara in 2015, focused on the importance of geophytes in Islander subsistence regimes, primarily informed from Limuw (Santa Cruz Island). Since then, she has continued archaeobotanical research on the islands, and we can now trace geophyte use back to ~11,500 years ago. Several people associated with the Santa Cruz Archaeological Society have assisted in fieldwork (thanks Dusty and Stephen!) and many hours of great conversations, and my work has been greatly influenced by the work of Kent Lightfoot and Rob Cuthrell.