Join SCAS for a presentation by by Trish Fernandez (InContext Cultural Resources Solutions) on "Mexican Miners in the California Gold Rush."
DATE: Thursday, January 13, 2022
TIME: 7:00 – 8:00 PM (Pacific) RSVP by 6:00 PM on January 13
RESERVATION ONLY & SPACE LIMITED, WITH PREFERENCE TO CURRENT SCAS MEMBERS. PLEASE NOTE: This meeting will take place online using Zoom.
PLEASE CLICK THIS LINK FOR THE REGISTRATION FORM: https://docs.google.com/forms/d/e/1FAIpQLSeH8l_B73AUdwKo4Sc3TqC5bR_Qorixq9daXmo6iNodK6B6yQ/viewform
Once you have registered for the event using this form, a link and instructions for joining the virtual event via Zoom will be sent to that email address approximately 1 hour before the event starts. If you don't have Zoom on your computer, or don't know how to use Zoom, please go here for helpful instructions: https://support.zoom.us/hc/en-us/articles/201362193-How-Do-I-Join-A-Meeting-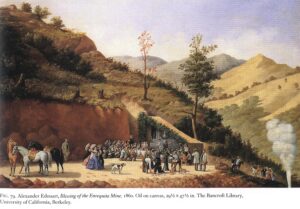 Trish will speak about her historical and archaeological research regarding Mexican miners in the California Gold Rush. Prior to her research, there had been no focused study of this population and its potential archaeological "signature". Trish proposes a predictive model—based on comparative studies of mining technology, historical descriptions, and archaeological research of ethnic groups and economic classes—as a starting point to guide future research.
She also analyzes the data within the context of the legacy of northern European and Spanish colonization efforts, a legacy that includes conflict, to understand the relationship of strife between Mexican and American miners. And she seeks to define modes of production before "capitalism came to the mines", and finds they can be defined according to Eric Wolf's Marxist-based model: kin-ordered, tributary, and capitalist.
It is hoped that this subject will receive more attention as an interesting and viable historical and archaeological research topic, as it is relevant to contemporary issues concerning the complex social relations between Mexican labor and U.S. capital. The pattern of Mexican migration to and from the U.S. is a continuation of a long history of resource exploitation that can be documented as early as the first half of the 19th century. What has changed through history is the relationship Mexican labor has had to the means of production.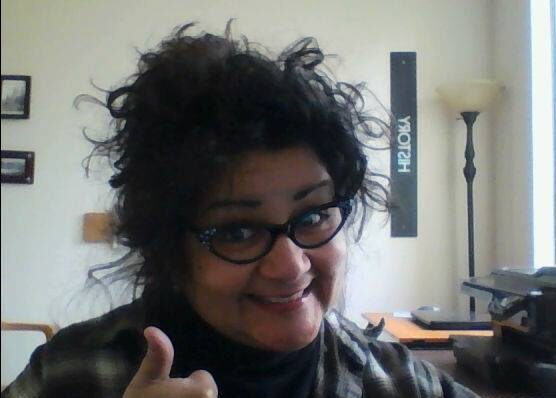 Trish Fernandez is the President and CEO of InContext, a small, woman and minority owned corporation in business since 2004. She meets the Secretary of Interior's Professional Qualification Standards for Archaeologist and Historian. She is a Registered Professional Archaeologist and a California Registered Historian. She has over 27 years' experience practicing cultural resources management throughout the western United States. Trish earned her B.A. and M.A. in Anthropology from CSU, Sacramento where she tailored her studies to focus on Chicano studies, California history, historical archaeology, and archaeology of ethnic groups and dialectics of power. Ms. Fernandez identifies most simply with her "Mexican" descent; however, her family ties to Mexico are less defined than her ties to her Native American roots in the New Mexico/Chihuahua borderlands.