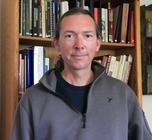 Note: This event has been moved to November 9. Thanks to Mark Hylkema for speaking on October 12!
Join SCAS for "A New Perspective on Native American Bone Tools from Northern California – What We Might Be Missing,", a talk by Jesse Phillips, B.A., University of Guam, InContext. The talk will be held on November 9, 2017, at 7:30 pm at the Santa Cruz Live Oak Grange Hall at 1900 17th Ave, Santa Cruz, CA 95062 (click here for Google Maps directions).
All too often in cultural resource management, we follow the old methodology – sometimes for no better reason than to do what everyone has done before us.  While this sets good standards, sometimes we forget our main goal  as archaeologists – to tell the story of what the past evidence has left us.  Sometimes, in order to tell this story thoroughly, we need to look at the material in new and creative ways.  Have you ever wondered if that faunal element you were holding was food? Or maybe part of something bigger? On the evening of October 12th, we will discuss this and several other ideas related to how we view the materials we find in the ground. More specifically, we will explore the idea that some of our common finds, especially bone tools, are more than they appear.
Jesse Phillips completed his B.A. at the University of Guam where he also took graduate courses and participated in an internship with Professional in Human Resources International. Following his initial exposure to bioarchaeology and other related fields, he moved to California.  His second project in California was at the Emeryville Shellmound where, as both a burial excavator and eventually as lab manager, he received his first schooling in California Archaeology.  Subsequently, Mr. Phillips has worked several high profile burial projects, including Sacramento City Hall, the Crocker Art Museum, and J & 9th Street, Sacramento. Following these, he began coordinating his own projects – the CalSTRS building in Sacramento, Tower Mart 99 in Suisun, and most recently, the Napa Ritz-Carlton.  In addition, over the last several years, Jesse was the alternate osteologist, under Denise Furlong, with Far Western on the Feather River West Levee Project, which saw the excavation of 18 sites, including burials, near Yuba City in the northern portion of California's Sacramento Valley.