Join SCAS for a presentation by Dr. Kelly Fong (UC Los Angeles) on "The Delta is in the Heart: Uncovering the Historical Archaeology of Isleton's Chinese American Community."
DATE: Thursday, December 9, 2021
TIME: 7:00 – 8:00 PM (Pacific) RSVP by 6:00 PM on December 9
RESERVATION ONLY & SPACE LIMITED, WITH PREFERENCE TO CURRENT SCAS MEMBERS. PLEASE NOTE: This meeting will take place online using Zoom.
PLEASE CLICK BELOW FOR THE REGISTRATION FORM: https://docs.google.com/forms/d/e/1FAIpQLScMa4_Aj4GxlVytya3Xoe_3airbwDS4PQZzIbpUOIFHATgqJw/viewform
Once you have registered for the event using this form, a link and instructions for joining the virtual event via Zoom will be sent to that email address approximately 1 hour before the event starts. If you don't have Zoom on your computer, or don't know how to use Zoom, please go here for helpful instructions: https://support.zoom.us/hc/en-us/articles/201362193-How-Do-I-Join-A-Meeting-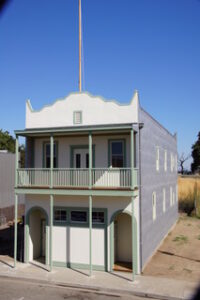 This talk explores the potential for interdisciplinary archaeologies of the Chinese Diaspora that center critical understandings of race, racialization, racism, and power. Drawing from her own family history and background in Asian American Studies, Dr. Fong will highlight how and why racial theory from Ethnic Studies matters to the archaeology of Chinese American communities. She will use Isleton Chinatown in the Sacramento Delta as an example of how these interdisciplinary archaeologies can shed light on the everyday material realities of racialization and racism. In doing so, this talk underscores the importance of and potential in centering nonwhite epistemic privilege in the archaeological study of racialized communities.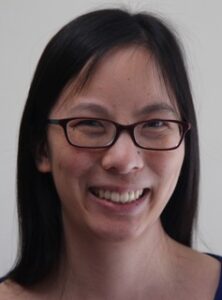 Dr. Kelly Fong is a fifth-generation Chinese American, historical archaeologist, and Asian American Studies scholar. Dr. Fong earned a bachelor's degree in Anthropology and a minor in Asian American Studies at UC Berkeley and a doctorate in archaeology at UCLA with a graduate concentration in Asian American Studies. Her work bridges her passion for Asian American social histories, family histories, and historical archaeology to examine everyday life through materials and memories left behind. Her interdisciplinary research focuses on the 20th-century Chinese American community in Isleton, California in the Sacramento Delta, particularly interrogating the impact of race, racism, racialization, and power on everyday life for this rural community. She is currently a lecturer in the Asian American Studies Department at the University of California, Los Angeles and serves as the project coordinator for the AAPI Digital Textbook for the UCLA Asian American Studies Center.